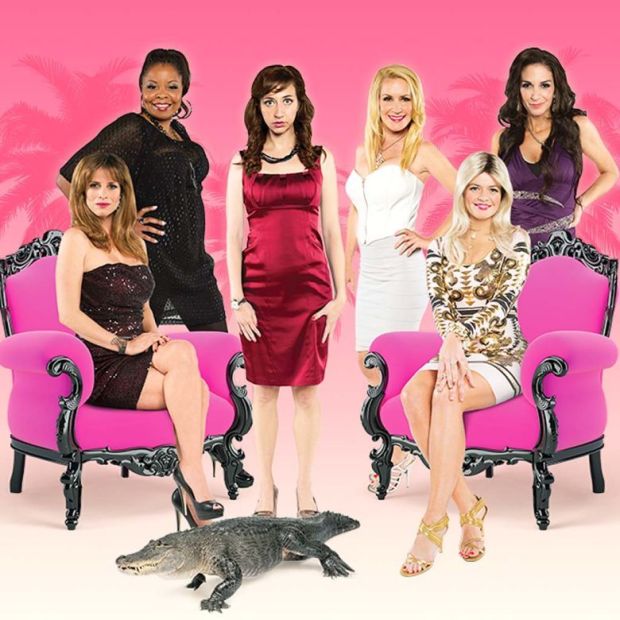 Viewers have become enraptured with the many highs and plentiful more lows of the women that star in the various 'housewives' reality shows. As daily soaps lost their thrills, the affairs from NYC to OC became the new daytime/primetime water cooler fervor. Despite the success, it's evident to see the unreality in these extreme situations, and what better way to celebrate this grand rise in popular culture than to turn it into a parody i.e. "Weird Al" Yankovic them.
Hulu exclusively picked up The Hotwives of Orlando this summer, a hilarious satire of the reality titans. Grabbing quips from all the whimsical wives' series – mainly Bravo's biggest cash cows – the show depicts the trivial happenings of Florida's elite imbeciles. Every caricature is highlighted to the 100th power: the Long Island-accented bad chick; the ethnically-loud nicknamed token; the friend striving for a peach next season; even Bravo's Andy Cohen gets ripped at the end of each episode. Which usually consists of cat fights igniting at the mere drop of a wildly-tossed "calm down."
The show has a great cast including Happy Endings alum Casey Wilson. She plays Tawny, a svelte gold-digging socialite who wastes her time contributing to charities to remind her why she's better than her cast mates.  If you like watching the real wives or not, Hotwives is a slam dunk in hilarity. Peep the trailer below.